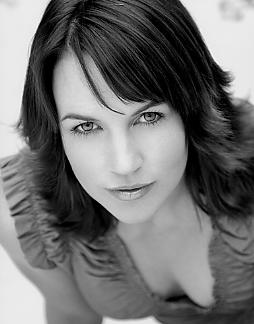 Renee's Refuge

FastCounter by bCentral
since September 18, 2001

What's New
Dec. 15, 2007

Filmnut - Renee O'Connor


Watch This Episode on www.theStream.tv
Dec. 12, 2007

** LIVE INTERACTIVE ROC INTERVIEW:
Renee O'Connor will be a guest of the live internet show FILMNUT on Wednesday December 12th at 8pm pacific time and 11pm eastern(12 noon of Dec 13. Manila Time). You can instant message in questions live during the show. You can watch it here: theStreamTV
Don't miss it!

April 22, 2007
There is a new Renee interview posted at Afterellen.com. It was taken during the Dinah Shore Party a few weeks ago. Click here to watch the interview.
April 15, 2007
Renee to Attend 2007 Burn Relay Renee will be attending this year's Burn Relay to raise money for the Alissa Ann Ruch Burn Foundation. Renee confirmed the news on her site. The money raised this month from the Alissa Ann Ruch Burn Foundation Charity Auction will be donated on the day of the Burn Relay. The relay is scheduled for the 28th April LA County Fire Station 118, 17056 E Gale Ave, City of Industry 91745 (information is from the the Foundation calendar of events)

Renee put a message on her web site:
2007 NY Convention News
The following is from Creation's email list:
All of us at Creation Entertainment are happy to be returning to The East Coast with The Official XENA Convention, coming to Secaucus, New Jersey on June 1-3, 2007. Lucy Lawless and Renee O'Connor are headlining the convention, appearing separately and together on Saturday. Renee will also be doing her famous photo ops on Saturday morning. Today we've put all the various admission tickets on sale, including the most economical way to see a single day or two: general admission. Look for announcements about additional guests in the days to come but we're starting with BRITTNEY POWELL (Brunnhilda) who was a smash hit at Burbank so we had to invite her to the East Coast!
Renee on AfterEllen.com
There are two pictures of Renee from the Dinah Shore Event on the Afterellen.com site. Dinah Shore Event
"Look for a video interview with Renee and a few other guests at the AfterEllen.com party on the site next week."
~~~~~~~~~~~~~~~~~~~~~~~~~~~~~~~~~~~~~~~~~~~~~~~~~~~~~~~
it's not here?
check the Renee's Refuge Archives